In the world we live in, it is almost impossible to get work done without a fantastic word processor. And, if we are to rank a word processor solely on popularity and versatility, Microsoft Word definitely takes the cake.
Should I buy Office for Mac? Compatibility and a rich set of features for power users are the main benefits of opting for Office on your Mac. If your office is a Microsoft shop it will. Office 2019 is a one-time purchase that comes with classic apps like Word, Excel, and PowerPoint for PC or Mac, and does not include any of the services that come with an Office 365 subscription. One-time purchases don't have an upgrade option, which means if you plan to upgrade to the next major release, you'll have to buy it at full price.
However, the processor does not come for cheap and more often than not, it is generally bundled into the Microsoft Office package. Therefore, one has to purchase the entire Office package to get access to word.
Standalone copies of MS Word are pretty difficult to find and even if you locate them, they end up costing as much as MS Office.
Without beating about the bush any further, here are 5 tips to buying MS Word for Mac! If you have time to spare and need Word pronto, you can buy Word for Mac here.
Tip 1: Ask your company or educational institution for cheap license
Many companies and educational institutions offer the full version of Microsoft Office 2016 to their employees and students. These institutions usually acquire the licenses in large volumes and get large discounts on their purchases, allowing them to get their hands on the MS Office copies for cheap.
And, they usually either offer a free or cheap Microsoft Office license to their employees and students for one major reason—because the workforce and students really need the software application.
Tip 2: Be aware of the payment options
You can get your hands on The Office Home & Student 2016 for Mac at around $150. And, the package usually includes applications such as Word, PowerPoint, OneNote, and Excel. A OneDrive storage of 15 GB is also provided. The Office Home & Business 2016 for Mac is usually priced at around $230.
The package includes Excel, PowerPoint, OneNote, Outlook, and Word. However, if you subscribe to Office 365, you can download Office 2016 for as little as $6.99 per month for one license, or $69.99 per year.
Tip 3: Sign up for an evaluation
It is also possible for you to get your hands on Office apps through Microsoft´s evaluation program. If you sign up for the evaluation, you can get access to Project Professional 2016 for 2 months, Visio Professional 2016 for 60 days, and Office 365 ProPlus for a month.
Of course, you can also try a free 30-day trial of Office 365, but with the evaluation program, you get access to more specific and full-featured software.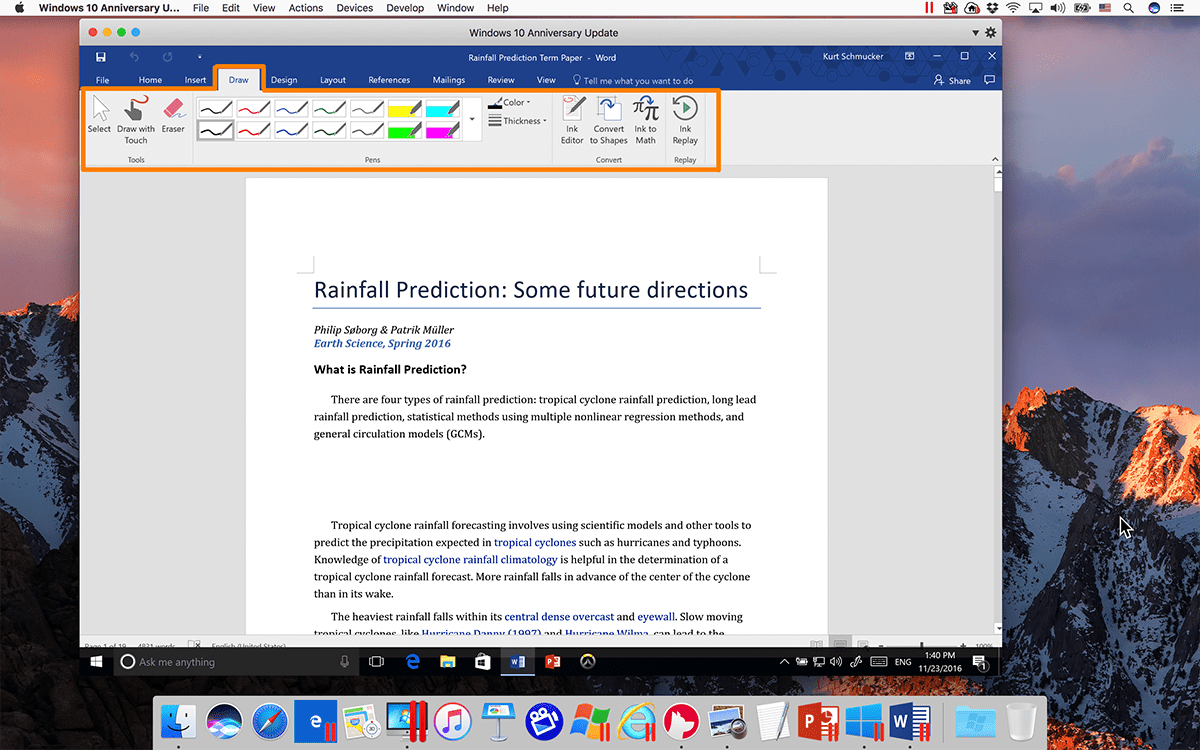 Buying Microsoft Office For Mac Online
Tip 4: Try other alternatives
If you are truly strapped for cash and can't afford MS Word, you should know that there are other cheaper alternatives around that work just as efficiently as MS Word. We would recommend you to give WPS Office Free's word processing component, Writer, a try.
Purchase Microsoft Office For Macbook Pro
Not only is its design identical to Word, the word processor also boasts of an exemplary file format support. In addition to that, it also has a built-in cloud support with 1 GB free storage.