Home
How To
MacOS
How to Format External Hard Drive for Mac and PC
You can format an external hard drive or USB so that it's compatible for both your Mac and your Windows PC.
I've an external hard drive that I've used on Mac. Now, I'm trying to format it so that I can use it on PC instead of Mac. Unfortunately, I longer have a. How to Format a Hard Drive For Both Windows and Mac. And be extra careful about safely ejecting the drive before disconnecting it from your computer. How to Format an External Drive in Windows.
Without formatting the drive, you won't be able to use your hard drive across different operating systems.
When you do format a hard drive, you'll be able to access your data, media and files across any operating system.
This is extremely handy if you use a Mac and Windows operating system because you'll be able to cross between both platforms and use your USB on anyone.
Remember that everything gets wiped off your hard drive when you format it, so you'll need to back it up before you follow the steps down below.
Let's get started…
Format Using MS-DOS FAT
The good thing about changing the format to FAT is that it works with all Macs and PCs, plus it uses less memory and it works faster.
The negatives of using Fat is that it can't contain files bigger than 4GB.
To format your hard drive to FAT on Mac:
Click on Spotlight and open Disk Utility
Click on the USB drive you want to format
Click the Erase tab at the top
Choose the MS-DOS (FAT) in the format drop down
Click Erase and follow the prompts
Your external hard drive to now formatted
Remember that once you've formatted your hard drive, it will get wiped so you'll need to backup the content on your external drive.
If you're using a USB, you can simply drag its contents to a folder in your PCs hard drive and upload it back to your external hard drive once it has been formatted.
Format Using ExFAT
The good about formatting to exFAT is that it can handle unlimited file sizes and partition sizes.
The cons of exFAT are that you can only use it with Mac OS X 10.6.5 or newer and your Windows PC needs to be either Windows Vista SP1 or Windows 7 and above.
Another problem with exFAT is that it's extremely slow so moving files to this drive will take several minutes.
To Format using exFAT on Windows PC:
Plug in your external hard drive in Windows PC
Open File Explorer
Right-click on your external drive and select Format
Choose exFAT in the menu
Click Start
Your external drive is now formatted
After formatting your drive, it's now compatible for both your Mac and your Windows PC.
Fat is the best option to use because you can use it on any OS, however, it can only contain 4GB which may not be enough for you.
Wd Elements Hard Drive Format For Mac And Pc
If you have a new OS system, I'd definitely recommend exFAT because it can contain unlimited data.
Hard Drive Format For Mac And Pc Large Files
Bottom Line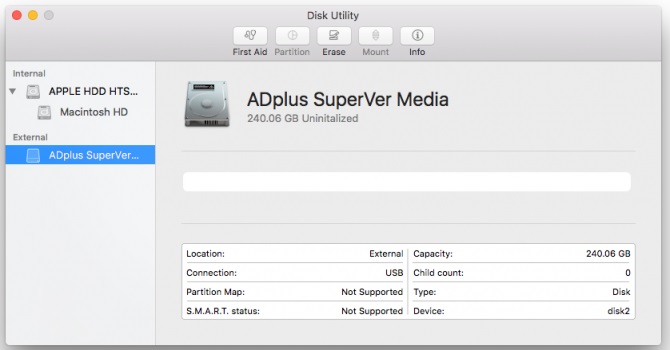 Hard Drive Formatting For Mac And Pc Software
Going into Disk Unity then clicking the erase tab is the quickest way to format an external drive on your MAC.
If you have any questions or you're having any problems, comment down below and I'll help you further.
External Ssd For Mac
If you liked this article, share it and subscribe to the email newsletter.